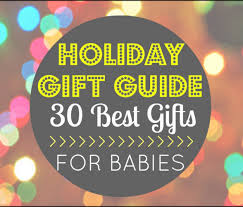 We've received an exceptional number of emails this week regarding the highly coveted gift guides that all magazines begin to publish starting with the September issue.  Below you will find answers to the most common questions we have been answering.
No, you do not pay to be a part of gift guides in the major parenting magazines. Choices are made by editors and are not influenced by advertising.
Yes, samples are usually required for consideration for gift guides.  This is true for major media as well as blogs.
Timing: the timing for sending samples is different for each publication, so there's not a singular answer to this. In general, our PR team is sending samples for gift guide consideration starting in June of each year. (And you thought retail stores had holiday on the brain too early.)
No, coverage in a gift guide does not mean you will not get coverage at other times during the year. In addition, it is NOT true that only products covered previously in the year are the only ones to make the gift guides.
And finally, yes, we do seem to see a great deal of sales activity tracked from gift guides to stores, sites, and also on used items found on sites like Amazon and eBay.
If you have any other questions, or would like to hire us to help you get included in gift guides, (or baby registry-must guides) feel free to email us or leave a comment here.