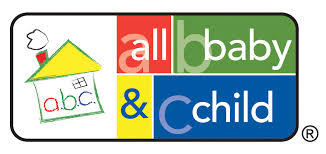 Our team has been feverishly preparing for the largest show in the baby products industry for the last week.  (To be fair, we actually start planning for the show about a week after the previous year's show has ended.)  Our halls, offices, warehouse, and homes are filled with products and booth pieces. We are all in need of a manicure (even the menfolk on staff) and are (almost) sick of takeout.
The ABC Kids Expo http://theabcshow.com/ has been around since 2003, and is considered to be the most important industry-only show of the year. If you have a new baby product: you want to be there. The buyers are there. Distributors are there. Media reps are there. And your comrades are there.  So we do what we can to make sure our clients are there, regardless of budget.
In honor of this amazing show, where we hope to meet you all between our current client work, here is a list of five things you must not forget for ABC.
Wear comfortable shoes. There's never enough places to sit.
Make sure you have a bathroom buddy. (Not to potty with, but to alleviate you from the booth so you can go potty.)
Know how to nicely juggle multiple people at your booth. Sometimes it's hard to interrupt, but a polite "do you mind if I just say hello to this person" goes a long way.
Make friends with the people around you. Booth mates at a show can become long lasting friends.
Have fun with it. These are products that make parents lives easier – and that's a lot of fun!